"

6Pages is a fantastic source for quickly gaining a deep understanding of a topic. I use their briefs for driving conversations with industry players.

— Associate Investment Director, Cambridge Associates

"

6Pages write-ups are some of the most comprehensive and insightful I've come across – they lay out a path to the future that businesses need to pay attention to.

— Head of Deloitte Pixel

"

At 500 Startups, we've found 6Pages briefs to be super helpful in staying smart on a wide range of key issues and shaping discussions with founders and partners.

— Thomas Jeng, Director of Innovation & Partnerships, 500 Startups

"

6Pages is a fantastic source for quickly gaining a deep understanding of a topic. I use their briefs for driving conversations with industry players.

— Associate Investment Director, Cambridge Associates

"

6Pages write-ups are some of the most comprehensive and insightful I've come across – they lay out a path to the future that businesses need to pay attention to.

— Head of Deloitte Pixel
"
6Pages write-ups are some of the most comprehensive and insightful I've come across – they lay out a path to the future that businesses need to pay attention to.
— Head of Deloitte Pixel
"
At 500 Startups, we've found 6Pages briefs to be super helpful in staying smart on a wide range of key issues and shaping discussions with founders and partners.
— Thomas Jeng, Director of Innovation & Partnerships, 500 Startups
"
6Pages is a fantastic source for quickly gaining a deep understanding of a topic. I use their briefs for driving conversations with industry players.
— Associate Investment Director, Cambridge Associates
Read by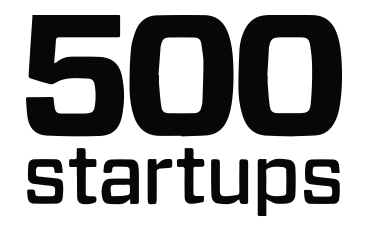 Used at top MBA programs including
Since Spotify broke new ground with a direct listing in 2018, followed by Slack in 2019, there has been growing interest among startups in the direct-listing option (vs. an IPO); one survey by The Information in Jul 2019 found that 34% of respondents with a potential IPO the following year were considering a direct listing.
On Oct 1, well-known venture capitalist Bill Gurley organized an invitation-only event on direct listings that was financially backed by 25 venture firms and attended by 100+ late-stage startup CEOs and 200+ CFOs/investors; the event caused a furor in the industry, re-energizing the conversation on direct listings.
Soon after, outlets reported that Airbnb is "laying the groundwork" for a direct listing in 2020, with a 70% likelihood.
Some industry watchers are saying we may see as many as 5 direct listings next year.
Become a Member to read the full brief
Get unlimited access to full-length 6Pages Briefs, 3 Shifts Editions, and the searchable repository.
Become a Member