"

6Pages is a fantastic source for quickly gaining a deep understanding of a topic. I use their briefs for driving conversations with industry players.

— Associate Investment Director, Cambridge Associates

"

6Pages write-ups are some of the most comprehensive and insightful I've come across – they lay out a path to the future that businesses need to pay attention to.

— Head of Deloitte Pixel

"

At 500 Startups, we've found 6Pages briefs to be super helpful in staying smart on a wide range of key issues and shaping discussions with founders and partners.

— Thomas Jeng, Director of Innovation & Partnerships, 500 Startups

"

6Pages is a fantastic source for quickly gaining a deep understanding of a topic. I use their briefs for driving conversations with industry players.

— Associate Investment Director, Cambridge Associates

"

6Pages write-ups are some of the most comprehensive and insightful I've come across – they lay out a path to the future that businesses need to pay attention to.

— Head of Deloitte Pixel
"
6Pages write-ups are some of the most comprehensive and insightful I've come across – they lay out a path to the future that businesses need to pay attention to.
— Head of Deloitte Pixel
"
At 500 Startups, we've found 6Pages briefs to be super helpful in staying smart on a wide range of key issues and shaping discussions with founders and partners.
— Thomas Jeng, Director of Innovation & Partnerships, 500 Startups
"
6Pages is a fantastic source for quickly gaining a deep understanding of a topic. I use their briefs for driving conversations with industry players.
— Associate Investment Director, Cambridge Associates
Read by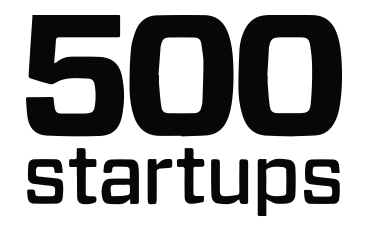 Used at top MBA programs including
With the rise of privacy and security as consumer issues, and Google the only browser player with a big ad business, Chrome's leading position has become increasingly vulnerable.
In response to privacy-oriented moves by competitor browsers, Chrome announced on Jan 14 2020 that it planned to phase out 3rd-party cookies within two years – with a substantial impact to advertisers' ability to target ads.
Google continues to be supportive of "an ad-supported web" but has set the two-year timeline to allow for alternatives to emerge that facilitate personalization while maintaining privacy.
Browsers are a critical front in the broader sweeping transition towards direct relationships with consumers.
The transition, however, has the potential to break the business models of adtech firms, ad agencies, retail and consumer brands, data brokers, credit agencies, financial services companies, telecom companies, and beyond.
Become a Member to read the full brief
Get unlimited access to full-length 6Pages Briefs, 3 Shifts Editions, and the searchable repository.
Become a Member