"

6Pages is a fantastic source for quickly gaining a deep understanding of a topic. I use their briefs for driving conversations with industry players.

— Associate Investment Director, Cambridge Associates

"

6Pages write-ups are some of the most comprehensive and insightful I've come across – they lay out a path to the future that businesses need to pay attention to.

— Head of Deloitte Pixel

"

At 500 Startups, we've found 6Pages briefs to be super helpful in staying smart on a wide range of key issues and shaping discussions with founders and partners.

— Thomas Jeng, Director of Innovation & Partnerships, 500 Startups

"

6Pages is a fantastic source for quickly gaining a deep understanding of a topic. I use their briefs for driving conversations with industry players.

— Associate Investment Director, Cambridge Associates

"

6Pages write-ups are some of the most comprehensive and insightful I've come across – they lay out a path to the future that businesses need to pay attention to.

— Head of Deloitte Pixel
"
6Pages write-ups are some of the most comprehensive and insightful I've come across – they lay out a path to the future that businesses need to pay attention to.
— Head of Deloitte Pixel
"
At 500 Startups, we've found 6Pages briefs to be super helpful in staying smart on a wide range of key issues and shaping discussions with founders and partners.
— Thomas Jeng, Director of Innovation & Partnerships, 500 Startups
"
6Pages is a fantastic source for quickly gaining a deep understanding of a topic. I use their briefs for driving conversations with industry players.
— Associate Investment Director, Cambridge Associates
Read by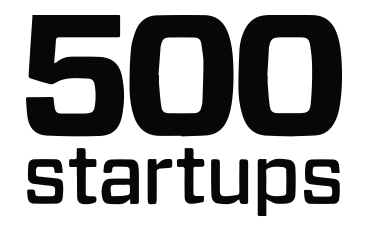 Used at top MBA programs including
India cannot be ignored – it's more than just the next geographic market to pursue; it is the fastest-growing and 2nd-fastest digitizing large economy in the world.
India is one of the key consumer battlegrounds today, with a spate of activity from global corporations and investors in arenas as diverse as streaming, payments and financial services, ride-hailing and food delivery, ecommerce, and cloud.
The sheer pace of activity over the past few years, combined with continued losses, suggests the market in some areas – such as ecommerce, ride-hailing and food delivery – has been overheated and due for restructuring.
The policy landscape is changing quickly, with growing attention by the government on protecting strategic sectors such as technology and retail. The Indian government is pushing back against US big tech firms and retail giants in hopes of supporting homegrown innovation. India's push for data sovereignty, in particular, will make it challenging for tech firms and other players to figure out a workable business model.
Become a Member to read the full brief
Get unlimited access to full-length 6Pages Briefs, 3 Shifts Editions, and the searchable repository.
Become a Member