"

6Pages is a fantastic source for quickly gaining a deep understanding of a topic. I use their briefs for driving conversations with industry players.

— Associate Investment Director, Cambridge Associates

"

6Pages write-ups are some of the most comprehensive and insightful I've come across – they lay out a path to the future that businesses need to pay attention to.

— Head of Deloitte Pixel

"

At 500 Startups, we've found 6Pages briefs to be super helpful in staying smart on a wide range of key issues and shaping discussions with founders and partners.

— Thomas Jeng, Director of Innovation & Partnerships, 500 Startups

"

6Pages is a fantastic source for quickly gaining a deep understanding of a topic. I use their briefs for driving conversations with industry players.

— Associate Investment Director, Cambridge Associates

"

6Pages write-ups are some of the most comprehensive and insightful I've come across – they lay out a path to the future that businesses need to pay attention to.

— Head of Deloitte Pixel
"
6Pages write-ups are some of the most comprehensive and insightful I've come across – they lay out a path to the future that businesses need to pay attention to.
— Head of Deloitte Pixel
"
At 500 Startups, we've found 6Pages briefs to be super helpful in staying smart on a wide range of key issues and shaping discussions with founders and partners.
— Thomas Jeng, Director of Innovation & Partnerships, 500 Startups
"
6Pages is a fantastic source for quickly gaining a deep understanding of a topic. I use their briefs for driving conversations with industry players.
— Associate Investment Director, Cambridge Associates
Read by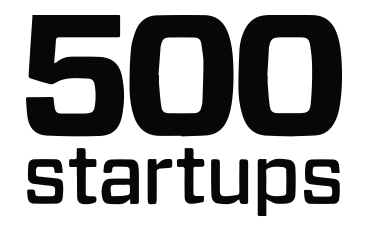 Used at top MBA programs including
Competition continues to intensify in enterprise productivity – with Slack signing a deal to expand across IBM's 350K+ employees, launch of a global ad campaign for Microsoft Teams, and reports of Google developing a new "unified communications" app for businesses.
Microsoft Teams has overtaken Slack with 20M+ daily active users, vs. Slack's 13M users – heavily advantaged by its integration with Office 365 and the coming sunset of Skype for Business.
While Microsoft has the edge among larger customers, the reality is that enterprises will have more than one product under their roofs. Most will choose a horizontal integrated platform, and combine it with best-of-breed vendors in a few areas.
In the longer run, we can expect to see a convergence of collaboration and productivity – with collaboration taking place within existing workflows. Through this lens, Slack is beginning to look like an attractive acquisition for a major enterprise player.
Become a Member to read the full brief
Get unlimited access to full-length 6Pages Briefs, 3 Shifts Editions, and the searchable repository.
Become a Member