"

6Pages is a fantastic source for quickly gaining a deep understanding of a topic. I use their briefs for driving conversations with industry players.

— Associate Investment Director, Cambridge Associates

"

6Pages write-ups are some of the most comprehensive and insightful I've come across – they lay out a path to the future that businesses need to pay attention to.

— Head of Deloitte Pixel

"

At 500 Startups, we've found 6Pages briefs to be super helpful in staying smart on a wide range of key issues and shaping discussions with founders and partners.

— Thomas Jeng, Director of Innovation & Partnerships, 500 Startups

"

6Pages is a fantastic source for quickly gaining a deep understanding of a topic. I use their briefs for driving conversations with industry players.

— Associate Investment Director, Cambridge Associates

"

6Pages write-ups are some of the most comprehensive and insightful I've come across – they lay out a path to the future that businesses need to pay attention to.

— Head of Deloitte Pixel
"
6Pages write-ups are some of the most comprehensive and insightful I've come across – they lay out a path to the future that businesses need to pay attention to.
— Head of Deloitte Pixel
"
At 500 Startups, we've found 6Pages briefs to be super helpful in staying smart on a wide range of key issues and shaping discussions with founders and partners.
— Thomas Jeng, Director of Innovation & Partnerships, 500 Startups
"
6Pages is a fantastic source for quickly gaining a deep understanding of a topic. I use their briefs for driving conversations with industry players.
— Associate Investment Director, Cambridge Associates
Read by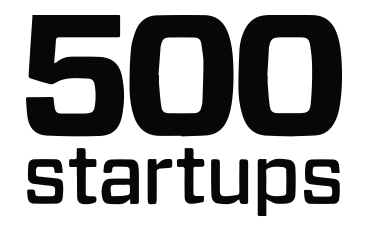 Used at top MBA programs including
Across a range of industries – including electronics, consumer goods, automotive, pharmaceuticals and medical equipment – COVID-19 production slowdowns have exposed companies' overreliance on China in their global supply chains.
Even companies that have shifted production away from China have been affected by their dependence on upstream sourcing of materials and components from the region. 5M+ companies – including 938 firms in the Fortune 1000 – have at least one Tier 2 supplier in China.
The market environment in China has become less attractive over the past few years, with rising wages and taxes, local competitors, a less accommodating government, concerns about intellectual property and long-term competitiveness, the stringent new update to China's cybersecurity rules, and of course the trade wars and tariffs.
Companies such as Apple, Microsoft and Google are accelerating their efforts to diversify production to other regions (e.g. Vietnam, India, Thailand, Mexico, Brazil). More firms will follow in the aftermath of the COVID-19 as supply chain resiliency rises on the boardroom agenda.
While diversification of supply networks is probably good for businesses, it's an open question as to whether it's good for the world. An accelerated decoupling between the US and China carries with it risk and serious ramifications that go beyond the economic.
Become a Member to read the full brief
Get unlimited access to full-length 6Pages Briefs, 3 Shifts Editions, and the searchable repository.
Become a Member