"

6Pages is a fantastic source for quickly gaining a deep understanding of a topic. I use their briefs for driving conversations with industry players.

— Associate Investment Director, Cambridge Associates

"

6Pages write-ups are some of the most comprehensive and insightful I've come across – they lay out a path to the future that businesses need to pay attention to.

— Head of Deloitte Pixel

"

At 500 Startups, we've found 6Pages briefs to be super helpful in staying smart on a wide range of key issues and shaping discussions with founders and partners.

— Thomas Jeng, Director of Innovation & Partnerships, 500 Startups

"

6Pages is a fantastic source for quickly gaining a deep understanding of a topic. I use their briefs for driving conversations with industry players.

— Associate Investment Director, Cambridge Associates

"

6Pages write-ups are some of the most comprehensive and insightful I've come across – they lay out a path to the future that businesses need to pay attention to.

— Head of Deloitte Pixel
"
6Pages write-ups are some of the most comprehensive and insightful I've come across – they lay out a path to the future that businesses need to pay attention to.
— Head of Deloitte Pixel
"
At 500 Startups, we've found 6Pages briefs to be super helpful in staying smart on a wide range of key issues and shaping discussions with founders and partners.
— Thomas Jeng, Director of Innovation & Partnerships, 500 Startups
"
6Pages is a fantastic source for quickly gaining a deep understanding of a topic. I use their briefs for driving conversations with industry players.
— Associate Investment Director, Cambridge Associates
Read by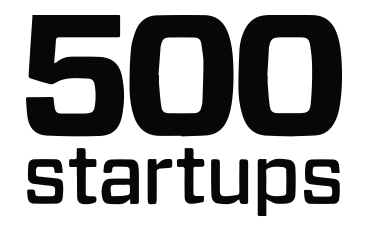 Used at top MBA programs including
As the global COVID-19 crisis continues, many nations – liberal democracies as well as more authoritarian states – are instituting surveillance measures (e.g. geolocation tracking, facial recognition, drones) to track and limit the movement of their citizens.
Location-tracking on this scale would not have been politically viable in many countries before the crisis. However, the slowing of new cases in regions with aggressive programs for testing, tracing and quarantine has caused privacy considerations to go by the wayside.
It remains to be seen whether governments will relinquish these powers when this crisis is over. A major expansion of government powers – even in response to an emergency situation – tends to be sticky.
Whether or not we call it surveillance, governments will have a lot more data on individuals – either through their own access or commercial channels. How governments handle personal data in this crisis will, to some extent, determine how much the citizenry will trust them with it afterward.
Become a Member to read the full brief
Get unlimited access to full-length 6Pages Briefs, 3 Shifts Editions, and the searchable repository.
Become a Member