"

6Pages is a fantastic source for quickly gaining a deep understanding of a topic. I use their briefs for driving conversations with industry players.

— Associate Investment Director, Cambridge Associates

"

6Pages write-ups are some of the most comprehensive and insightful I've come across – they lay out a path to the future that businesses need to pay attention to.

— Head of Deloitte Pixel

"

At 500 Startups, we've found 6Pages briefs to be super helpful in staying smart on a wide range of key issues and shaping discussions with founders and partners.

— Thomas Jeng, Director of Innovation & Partnerships, 500 Startups

"

6Pages is a fantastic source for quickly gaining a deep understanding of a topic. I use their briefs for driving conversations with industry players.

— Associate Investment Director, Cambridge Associates

"

6Pages write-ups are some of the most comprehensive and insightful I've come across – they lay out a path to the future that businesses need to pay attention to.

— Head of Deloitte Pixel
"
6Pages write-ups are some of the most comprehensive and insightful I've come across – they lay out a path to the future that businesses need to pay attention to.
— Head of Deloitte Pixel
"
At 500 Startups, we've found 6Pages briefs to be super helpful in staying smart on a wide range of key issues and shaping discussions with founders and partners.
— Thomas Jeng, Director of Innovation & Partnerships, 500 Startups
"
6Pages is a fantastic source for quickly gaining a deep understanding of a topic. I use their briefs for driving conversations with industry players.
— Associate Investment Director, Cambridge Associates
Read by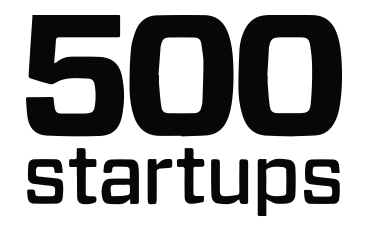 Used at top MBA programs including
Nuro received permission from the California DMV to begin testing fully driverless, low-speed R2 delivery vehicles on public roads, becoming just the 2nd company (behind Waymo) allowed to operate vehicles without safety drivers in California.
Autonomous driving is an expensive undertaking – and a capital game. With rising capital expenditures in the long journey towards fully autonomous vehicles, large players have lately been joining forces to share costs and maintain a meaningful stake in the autonomous future.
Autonomous-technology players such as Waymo, Argo AI, Aurora and Apple are signaling intentions of focusing on the software – becoming pure-play technology services providers rather than automakers, robotaxi operators or delivery firms.
Starting with the commercial applications first – specifically last-mile delivery, shuttle services, and robotaxis – can solve many industry problems. The potential for higher utilization can mean greater value generated and ROI, compared to a consumer-owned vehicle that might sit unused most of the time.
Become a Member to read the full brief
Get unlimited access to full-length 6Pages Briefs, 3 Shifts Editions, and the searchable repository.
Become a Member