"

6Pages is a fantastic source for quickly gaining a deep understanding of a topic. I use their briefs for driving conversations with industry players.

— Associate Investment Director, Cambridge Associates

"

6Pages write-ups are some of the most comprehensive and insightful I've come across – they lay out a path to the future that businesses need to pay attention to.

— Head of Deloitte Pixel

"

At 500 Startups, we've found 6Pages briefs to be super helpful in staying smart on a wide range of key issues and shaping discussions with founders and partners.

— Thomas Jeng, Director of Innovation & Partnerships, 500 Startups

"

6Pages is a fantastic source for quickly gaining a deep understanding of a topic. I use their briefs for driving conversations with industry players.

— Associate Investment Director, Cambridge Associates

"

6Pages write-ups are some of the most comprehensive and insightful I've come across – they lay out a path to the future that businesses need to pay attention to.

— Head of Deloitte Pixel
"
6Pages write-ups are some of the most comprehensive and insightful I've come across – they lay out a path to the future that businesses need to pay attention to.
— Head of Deloitte Pixel
"
At 500 Startups, we've found 6Pages briefs to be super helpful in staying smart on a wide range of key issues and shaping discussions with founders and partners.
— Thomas Jeng, Director of Innovation & Partnerships, 500 Startups
"
6Pages is a fantastic source for quickly gaining a deep understanding of a topic. I use their briefs for driving conversations with industry players.
— Associate Investment Director, Cambridge Associates
Read by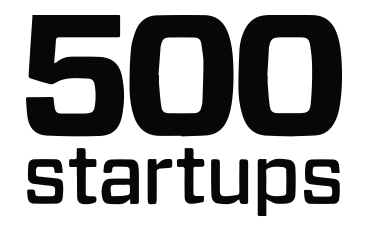 Used at top MBA programs including
Large publishers and retail brands – such as the New York Times – are launching ad-targeting platforms that capitalize on their 1st-party data assets, as the journey to a "post-cookie world" reshapes advertising.
The combined pressures of tightening privacy regulation (e.g. GDPR, CCPA) and sweeping privacy-focused changes by major web browsers to phase out 3rd-party cookies are driving a shift in advertising away from 3rd-party data.
All paths going forward will lead to and through consent. GDPR, for instance, requires that consent be "freely given, specific, informed and unambiguous." Consent is the reason why 1st-party data is garnering so much attention, and why large publishers and retail brands are gaining more power and leverage.
Being big will offer an outsized advantage – for publishers, advertisers and big tech firms. If the one clear effect of the end of 3rd-party cookies is that the owners of 1st-party data will gain leverage, then big tech with their massive stores of 1st-party data will come out on top.
Become a Member to read the full brief
Get unlimited access to full-length 6Pages Briefs, 3 Shifts Editions, and the searchable repository.
Become a Member