"

6Pages is a fantastic source for quickly gaining a deep understanding of a topic. I use their briefs for driving conversations with industry players.

— Associate Investment Director, Cambridge Associates

"

6Pages write-ups are some of the most comprehensive and insightful I've come across – they lay out a path to the future that businesses need to pay attention to.

— Head of Deloitte Pixel

"

At 500 Startups, we've found 6Pages briefs to be super helpful in staying smart on a wide range of key issues and shaping discussions with founders and partners.

— Thomas Jeng, Director of Innovation & Partnerships, 500 Startups

"

6Pages is a fantastic source for quickly gaining a deep understanding of a topic. I use their briefs for driving conversations with industry players.

— Associate Investment Director, Cambridge Associates

"

6Pages write-ups are some of the most comprehensive and insightful I've come across – they lay out a path to the future that businesses need to pay attention to.

— Head of Deloitte Pixel
"
6Pages write-ups are some of the most comprehensive and insightful I've come across – they lay out a path to the future that businesses need to pay attention to.
— Head of Deloitte Pixel
"
At 500 Startups, we've found 6Pages briefs to be super helpful in staying smart on a wide range of key issues and shaping discussions with founders and partners.
— Thomas Jeng, Director of Innovation & Partnerships, 500 Startups
"
6Pages is a fantastic source for quickly gaining a deep understanding of a topic. I use their briefs for driving conversations with industry players.
— Associate Investment Director, Cambridge Associates
Read by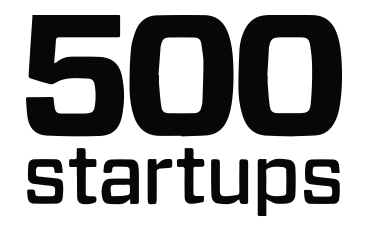 Used at top MBA programs including
Mega-funds and big tech firms have lately been pouring capital into digital platforms beyond the US and China. The influx of capital is causing rumblings that we may be seeing the rise of the next set of "big tech" players.
Rising tech firms Jio Platforms (India), ByteDance (China), Gojek and Grab (Southeast Asia), Rappi (Latin America), and Line (Japan/Asia) are building their own versions of the strategic flywheels demonstrated by the global big tech firms.
What all have in common are access to sizable data flows, an expansive scope of business, and meaningful progress towards global ambitions beyond their borders. Each firm is a product of its home market, which dictates the launchpad for its ambitions, determines its domestic regulatory environment, and colors the international market's view of its products.
These regional firms are reshaping what we know as "big tech" today and partnering with global players seeking a presence in large digitizing markets like India, Indonesia and Brazil.
Become a Member to read the full brief
Get unlimited access to full-length 6Pages Briefs, 3 Shifts Editions, and the searchable repository.
Become a Member