"

6Pages is a fantastic source for quickly gaining a deep understanding of a topic. I use their briefs for driving conversations with industry players.

— Associate Investment Director, Cambridge Associates

"

6Pages write-ups are some of the most comprehensive and insightful I've come across – they lay out a path to the future that businesses need to pay attention to.

— Head of Deloitte Pixel

"

At 500 Startups, we've found 6Pages briefs to be super helpful in staying smart on a wide range of key issues and shaping discussions with founders and partners.

— Thomas Jeng, Director of Innovation & Partnerships, 500 Startups

"

6Pages is a fantastic source for quickly gaining a deep understanding of a topic. I use their briefs for driving conversations with industry players.

— Associate Investment Director, Cambridge Associates

"

6Pages write-ups are some of the most comprehensive and insightful I've come across – they lay out a path to the future that businesses need to pay attention to.

— Head of Deloitte Pixel
"
6Pages write-ups are some of the most comprehensive and insightful I've come across – they lay out a path to the future that businesses need to pay attention to.
— Head of Deloitte Pixel
"
At 500 Startups, we've found 6Pages briefs to be super helpful in staying smart on a wide range of key issues and shaping discussions with founders and partners.
— Thomas Jeng, Director of Innovation & Partnerships, 500 Startups
"
6Pages is a fantastic source for quickly gaining a deep understanding of a topic. I use their briefs for driving conversations with industry players.
— Associate Investment Director, Cambridge Associates
Read by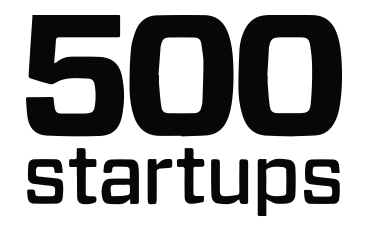 Used at top MBA programs including
Stock exchanges globally are facing a transformative moment, with the big US exchanges confronting the most serious challenge to their oligopoly in decades.
In the US, there will be 3 new stock exchanges this year seeking to address unmet needs – the Members Exchange backed by nearly all the big banks and trading firms, the Long-Term Stock Exchange focused on long-term value creation, and MIAX Pearl, which will eventually target companies in Latin America.
Direct listings – which can now raise capital as of last week – and "blank-check" SPACs (special-purpose acquisition companies) are having their heyday, with the NYSE having the edge in direct listings and the Nasdaq being the exchange of choice for SPACs.
Regulators are becoming more active, driving changes around the consolidated public SIP feed and recently launching an SEC-Justice Department investigation into whether exchanges abused their market power to overcharge for data.
US-listed Chinese companies may also soon be forced to comply with US audit requirements to maintain their listings, driving a near-term wave of IPOs and secondary listings. Hong Kong and the mainland China exchanges' modernized technology boards – Shanghai's STAR Market and Shenzhen's ChiNext – are lately seeing a frenzy of activity.
Become a Member to read the full brief
Get unlimited access to full-length 6Pages Briefs, 3 Shifts Editions, and the searchable repository.
Become a Member