"

6Pages is a fantastic source for quickly gaining a deep understanding of a topic. I use their briefs for driving conversations with industry players.

— Associate Investment Director, Cambridge Associates

"

6Pages write-ups are some of the most comprehensive and insightful I've come across – they lay out a path to the future that businesses need to pay attention to.

— Head of Deloitte Pixel

"

At 500 Startups, we've found 6Pages briefs to be super helpful in staying smart on a wide range of key issues and shaping discussions with founders and partners.

— Thomas Jeng, Director of Innovation & Partnerships, 500 Startups

"

6Pages is a fantastic source for quickly gaining a deep understanding of a topic. I use their briefs for driving conversations with industry players.

— Associate Investment Director, Cambridge Associates

"

6Pages write-ups are some of the most comprehensive and insightful I've come across – they lay out a path to the future that businesses need to pay attention to.

— Head of Deloitte Pixel
"
6Pages write-ups are some of the most comprehensive and insightful I've come across – they lay out a path to the future that businesses need to pay attention to.
— Head of Deloitte Pixel
"
At 500 Startups, we've found 6Pages briefs to be super helpful in staying smart on a wide range of key issues and shaping discussions with founders and partners.
— Thomas Jeng, Director of Innovation & Partnerships, 500 Startups
"
6Pages is a fantastic source for quickly gaining a deep understanding of a topic. I use their briefs for driving conversations with industry players.
— Associate Investment Director, Cambridge Associates
Read by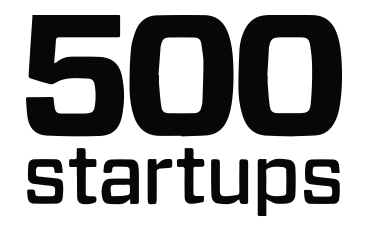 Used at top MBA programs including
The frenzied activity in electric vehicles in 2020 was part investment, part frothy speculation. Underneath the froth is real progress towards breaking down the 3 critical barriers to EV adoption – vehicle range, price, and charging infrastructure.
One of the most dramatic developments lately has been the spate of government bans on gasoline-only and internal-combustion vehicles. In addition to California, at least 17+ countries have announced phase-outs. Even China, the world's largest car market, and Japan, home to hybrid powerhouse Toyota, are planning to phase out gasoline-only vehicles by 2035.
While nearly all the hard challenges with EVs revolve around the battery, the good news is that battery technology is changing more rapidly than ever. Tesla, GM and Toyota are working on bringing the battery cost structure down, and battery chemistry is a major area of R&D going on right now.
The barriers to EV adoption are coming down: Vehicle ranges are increasing and a 300+ mile range is becoming table stakes. Electric-vehicle prices will drop over the next 4 years and near parity with conventional vehicles ($25K-40K) – even earlier with subsidies. Finally, charging infrastructure is growing at 35-45% annually and likely to be able to meet future needs.
Become a Member to read the full brief
Get unlimited access to full-length 6Pages Briefs, 3 Shifts Editions, and the searchable repository.
Become a Member