"

6Pages is a fantastic source for quickly gaining a deep understanding of a topic. I use their briefs for driving conversations with industry players.

— Associate Investment Director, Cambridge Associates

"

6Pages write-ups are some of the most comprehensive and insightful I've come across – they lay out a path to the future that businesses need to pay attention to.

— Head of Deloitte Pixel

"

At 500 Startups, we've found 6Pages briefs to be super helpful in staying smart on a wide range of key issues and shaping discussions with founders and partners.

— Thomas Jeng, Director of Innovation & Partnerships, 500 Startups

"

6Pages is a fantastic source for quickly gaining a deep understanding of a topic. I use their briefs for driving conversations with industry players.

— Associate Investment Director, Cambridge Associates

"

6Pages write-ups are some of the most comprehensive and insightful I've come across – they lay out a path to the future that businesses need to pay attention to.

— Head of Deloitte Pixel
"
6Pages write-ups are some of the most comprehensive and insightful I've come across – they lay out a path to the future that businesses need to pay attention to.
— Head of Deloitte Pixel
"
At 500 Startups, we've found 6Pages briefs to be super helpful in staying smart on a wide range of key issues and shaping discussions with founders and partners.
— Thomas Jeng, Director of Innovation & Partnerships, 500 Startups
"
6Pages is a fantastic source for quickly gaining a deep understanding of a topic. I use their briefs for driving conversations with industry players.
— Associate Investment Director, Cambridge Associates
Read by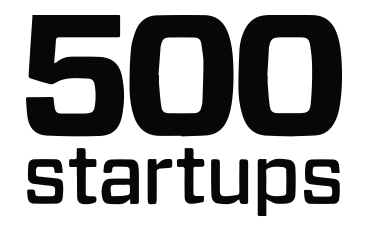 Used at top MBA programs including
Much of the buzz around 5G has focused on the public networks, but less talked about is the growing traction of private 5G networks in enterprises. Purpose-built private 5G networks are being deployed in retail stores, auto factories, electronics manufacturing, distribution facilities, oil refineries, sports arenas, campuses, and rural areas.
These use cases capitalize on some of the key advantages of 5G – high speeds (up to 20 Gbps+), low latency (down to one millisecond), and ability to handle thousands of devices simultaneously. Private 5G networks can also be more reliable, more secure, and provide for more control than Wi-Fi or public cell networks.
There's been growing momentum around openness – "open RAN" architectures (which allow for more supplier flexibility through interoperability and standardization); open-source network management and edge computing software, and general access to unlicensed and shared spectrum, most notably the CBRS "Innovation Band."
Carriers are facing competition in private cell networks from non-traditional players capitalizing on unlicensed and shared CBRS spectrum. These include enterprises setting up their own private networks, carrier-neutral managed-network providers, specialist network operators focused on verticals, and "open 5G network" players.
Become a Member to read the full brief
Get unlimited access to full-length 6Pages Briefs, 3 Shifts Editions, and the searchable repository.
Become a Member