"

6Pages is a fantastic source for quickly gaining a deep understanding of a topic. I use their briefs for driving conversations with industry players.

— Associate Investment Director, Cambridge Associates

"

6Pages write-ups are some of the most comprehensive and insightful I've come across – they lay out a path to the future that businesses need to pay attention to.

— Head of Deloitte Pixel

"

At 500 Startups, we've found 6Pages briefs to be super helpful in staying smart on a wide range of key issues and shaping discussions with founders and partners.

— Thomas Jeng, Director of Innovation & Partnerships, 500 Startups

"

6Pages is a fantastic source for quickly gaining a deep understanding of a topic. I use their briefs for driving conversations with industry players.

— Associate Investment Director, Cambridge Associates

"

6Pages write-ups are some of the most comprehensive and insightful I've come across – they lay out a path to the future that businesses need to pay attention to.

— Head of Deloitte Pixel
"
6Pages write-ups are some of the most comprehensive and insightful I've come across – they lay out a path to the future that businesses need to pay attention to.
— Head of Deloitte Pixel
"
At 500 Startups, we've found 6Pages briefs to be super helpful in staying smart on a wide range of key issues and shaping discussions with founders and partners.
— Thomas Jeng, Director of Innovation & Partnerships, 500 Startups
"
6Pages is a fantastic source for quickly gaining a deep understanding of a topic. I use their briefs for driving conversations with industry players.
— Associate Investment Director, Cambridge Associates
Read by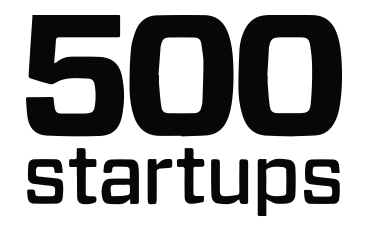 Used at top MBA programs including
With the coming conclusion of the MAPP1/MAPP2 Phase 3 clinical trials, MDMA could become widely available as part of an FDA-approved, therapist-supervised prescription treatment for PTSD (post-traumatic stress disorder) as soon as 2023.
Psychedelic drugs are demonstrating therapeutic potential for treating an array of mental conditions such as PTSD, treatment-resistant depression, addiction (e.g. opioids, heroin, cocaine, smoking, alcohol), anorexia, and anxiety.
Society and policymakers are signaling a greater willingness to decriminalize psychedelics for medical uses. Regulators, in turn, are indicating greater openness to therapies that represent a step-up in efficacy over available alternatives.
Some are already concerned that psychedelics are becoming the next "cannabis bubble." While psychedelics are showing promise, most of the industry players are still at a relatively early stage – suggesting they may be overvalued in this frothy market.
The stage is set for a new, innovative class of prescription treatments that can address persistent mental conditions. The winners among the psychedelic pharma companies will have a foothold in an emerging $100B market.
Become a Member to read the full brief
Get unlimited access to full-length 6Pages Briefs, 3 Shifts Editions, and the searchable repository.
Become a Member