"

6Pages is a fantastic source for quickly gaining a deep understanding of a topic. I use their briefs for driving conversations with industry players.

— Associate Investment Director, Cambridge Associates

"

6Pages write-ups are some of the most comprehensive and insightful I've come across – they lay out a path to the future that businesses need to pay attention to.

— Head of Deloitte Pixel

"

At 500 Startups, we've found 6Pages briefs to be super helpful in staying smart on a wide range of key issues and shaping discussions with founders and partners.

— Thomas Jeng, Director of Innovation & Partnerships, 500 Startups

"

6Pages is a fantastic source for quickly gaining a deep understanding of a topic. I use their briefs for driving conversations with industry players.

— Associate Investment Director, Cambridge Associates

"

6Pages write-ups are some of the most comprehensive and insightful I've come across – they lay out a path to the future that businesses need to pay attention to.

— Head of Deloitte Pixel
"
6Pages write-ups are some of the most comprehensive and insightful I've come across – they lay out a path to the future that businesses need to pay attention to.
— Head of Deloitte Pixel
"
At 500 Startups, we've found 6Pages briefs to be super helpful in staying smart on a wide range of key issues and shaping discussions with founders and partners.
— Thomas Jeng, Director of Innovation & Partnerships, 500 Startups
"
6Pages is a fantastic source for quickly gaining a deep understanding of a topic. I use their briefs for driving conversations with industry players.
— Associate Investment Director, Cambridge Associates
Read by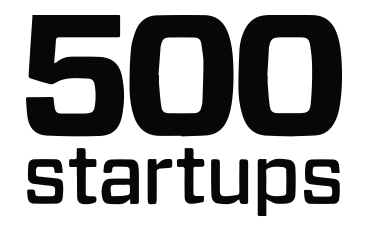 Used at top MBA programs including
In Mar 2021, OpenAI shared that its API was being used in 300+ applications globally, with tens of thousands of developers building on it. The OpenAI API is serving millions of API calls and generating 4.5B+ words every day, and continuing to scale up.
A growing crop of startups are using GPT-3 as the underpinning technology for their entire business – with applications in marketing copy, productivity, customer service, software development, research, gaming, education, and AI-enabled conversations.
GPT-3 represents the vanguard of a class of natural-language models that will change how we write and work. In some arenas, text will be the new command line – furthering the push towards low-code/no-code.
OpenAI's relationship with Microsoft will undoubtedly push commercialization forward. Microsoft will incorporate GPT-3 into its Azure AI offerings and suite of productivity tools. With the OpenAI API marking a new breed of AI-as-a-service, cloud customers will be asking for powerful, versatile, pre-trained models out of the box.
As the cost per unit of computation declines, in the long run it is all about how massive amounts of computation is used. Computational scale is at the foundation of GPT-3's "gigantic generalist" approach. There won't be many players that can compete with the GPT-X family outside of the big cloud giants.
Become a Member to read the full brief
Get unlimited access to full-length 6Pages Briefs, 3 Shifts Editions, and the searchable repository.
Become a Member