"

6Pages is a fantastic source for quickly gaining a deep understanding of a topic. I use their briefs for driving conversations with industry players.

— Associate Investment Director, Cambridge Associates

"

6Pages write-ups are some of the most comprehensive and insightful I've come across – they lay out a path to the future that businesses need to pay attention to.

— Head of Deloitte Pixel

"

At 500 Startups, we've found 6Pages briefs to be super helpful in staying smart on a wide range of key issues and shaping discussions with founders and partners.

— Thomas Jeng, Director of Innovation & Partnerships, 500 Startups

"

6Pages is a fantastic source for quickly gaining a deep understanding of a topic. I use their briefs for driving conversations with industry players.

— Associate Investment Director, Cambridge Associates

"

6Pages write-ups are some of the most comprehensive and insightful I've come across – they lay out a path to the future that businesses need to pay attention to.

— Head of Deloitte Pixel
"
6Pages write-ups are some of the most comprehensive and insightful I've come across – they lay out a path to the future that businesses need to pay attention to.
— Head of Deloitte Pixel
"
At 500 Startups, we've found 6Pages briefs to be super helpful in staying smart on a wide range of key issues and shaping discussions with founders and partners.
— Thomas Jeng, Director of Innovation & Partnerships, 500 Startups
"
6Pages is a fantastic source for quickly gaining a deep understanding of a topic. I use their briefs for driving conversations with industry players.
— Associate Investment Director, Cambridge Associates
In-Kind Partners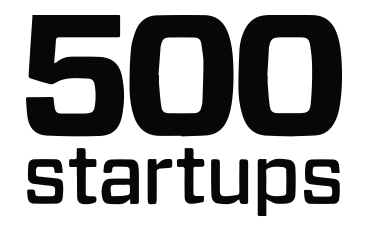 Used at top MBA programs including
Digital accessibility – i.e. making digital content and products more accessible for individuals with disabilities (e.g. vision, hearing, speech, cognitive) – has been in the headlines of late as tech firms vie to announce new accessibility features.
Only 2-3% of websites are considered accessible. A Feb 2021 report found that 97.4% of the top 1M web sites had detectable accessibility failures. This has facilitated a marked increase in digital accessibility lawsuits – there were 3,550 in the US in 2020 (up 23% over 2019). In contrast, there were just 262 cases in 2016.
"Accessibility overlays" have garnered attention as a quick fix to get businesses into compliance fast or respond to a lawsuit. They promise the ability to insert a line of 3rd-party code into a website to identify and remediate issues in as little as 24 hours. Lately, however, they are being accused of making it harder for people with disabilities to access websites.
The investments by big tech and social media firms are not just about making their platforms, products, and devices more accessible. They're recognizing that accessibility isn't necessarily about serving a niche segment – it can improve the product for everyone.
Become a Member to read the full brief
Get unlimited access to full-length 6Pages Briefs, 3 Shifts Editions, and the searchable repository.
Become a Member