"

6Pages is a fantastic source for quickly gaining a deep understanding of a topic. I use their briefs for driving conversations with industry players.

— Associate Investment Director, Cambridge Associates

"

6Pages write-ups are some of the most comprehensive and insightful I've come across – they lay out a path to the future that businesses need to pay attention to.

— Head of Deloitte Pixel

"

At 500 Startups, we've found 6Pages briefs to be super helpful in staying smart on a wide range of key issues and shaping discussions with founders and partners.

— Thomas Jeng, Director of Innovation & Partnerships, 500 Startups

"

6Pages is a fantastic source for quickly gaining a deep understanding of a topic. I use their briefs for driving conversations with industry players.

— Associate Investment Director, Cambridge Associates

"

6Pages write-ups are some of the most comprehensive and insightful I've come across – they lay out a path to the future that businesses need to pay attention to.

— Head of Deloitte Pixel
"
6Pages write-ups are some of the most comprehensive and insightful I've come across – they lay out a path to the future that businesses need to pay attention to.
— Head of Deloitte Pixel
"
At 500 Startups, we've found 6Pages briefs to be super helpful in staying smart on a wide range of key issues and shaping discussions with founders and partners.
— Thomas Jeng, Director of Innovation & Partnerships, 500 Startups
"
6Pages is a fantastic source for quickly gaining a deep understanding of a topic. I use their briefs for driving conversations with industry players.
— Associate Investment Director, Cambridge Associates
Read by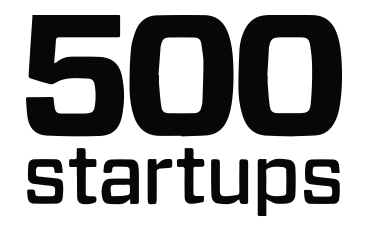 Used at top MBA programs including
In 5 years of sifting through thousands of market signals every week, we've learned that far-reaching market shifts rarely come out of nowhere and often have long-tail effects. While we generally avoid calling ourselves futurists, we can try to draw dashed lines from here to there.
In this brief, 6Pages looks ahead at 14 market shifts that we expect will unfold this year. 2022 is already shaping up to be a landmark year – because of the macroeconomic long-tail effects of the pandemic, shifting geopolitical alliances, and watershed technologies coming into focus.
It's going to be a tricky year – volatile in the near term with the ongoing market correction but with a case for optimism. Individuals are reaching new levels of empowerment, flexibility and choice. Households still have strong balance sheets, and supply-chain constraints will ease. What is happening in the near term can be viewed as re-connecting the flows of capital to the real-world economy.
Become a Member to read the full brief
Get unlimited access to full-length 6Pages Briefs, 3 Shifts Editions, and the searchable repository.
Become a Member